Let me tell you a story.
In early 2014, a teen blogger by the name of Jodie posted a little something on her blog calling out to fellow teen bloggers who'd like to help her organize a blog meetup here in Manila. We started planning for a bit, and then Niña, another good blog buddy of mine, joined our team. That's how I Know Write MNL came to be.
Today is February 22nd and I Know Write MNL turns one today! Yesterday we celebrated with our little community with our fourth meetup which we called 1KW. (Huhu, please laugh. I try with puns.) I can't believe it's been a year since our first event. Never in my wildest dreams did I think that we'd make it this far!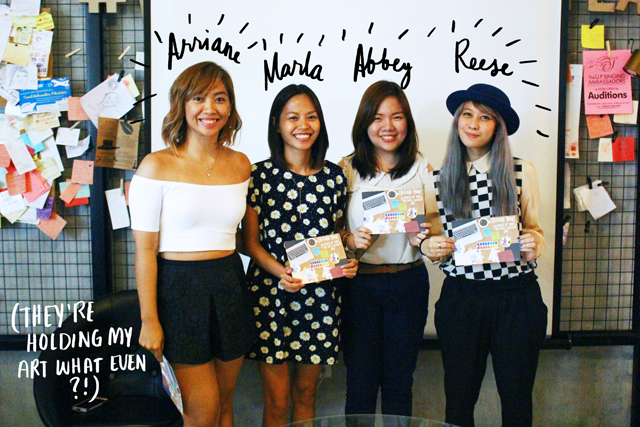 We had four lovely ladies speak for us: Arriane Serafico (You may know her as the woman behind wanderrgirl.com, but she's recently launched a new blog called woman-in-progress.com!), Marla Miniano (Candy Magazine's Editor-In Chief!), Abbey Sy (Lettering and art extraordinaire!), and Reese Lansangan (ultimate music peg + ultimate hair peg)! They have always been so supportive of us from the start, and I am soooooo thankful to have the opportunity to get to meet and learn from amazing and inspiring people like these ladies!
On another note, I was internally fangirling as they were all holding the commissioned art I illustrated for the group! (Especially Abbey, oh my goodness! Abbey was the first person to ever inspire me to start an art blog and she still continues to inspire me today!)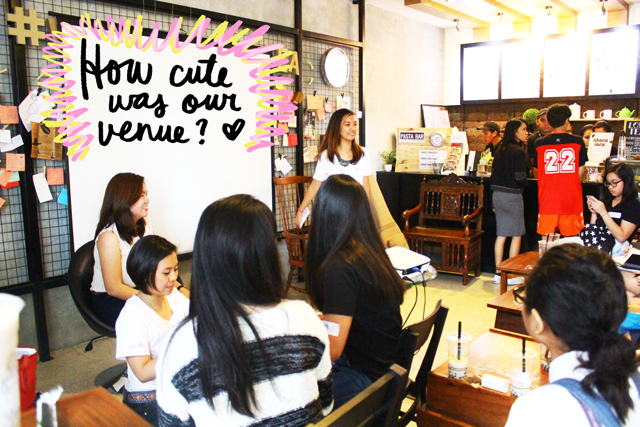 We were also very very blessed to have Moonleaf Tea Shop sponsor our event's venue! Their Maginhawa branch was just perfect for us plus their drinks were just A+! A huuuuge thank you and shoutout to Moonleaf for this! You guys should definitely drop by their different branches!
To my amazing core group members: Lara, Niña, Cidee, and Jodie, thank you for all the amazing memories we've shared together. I'm very thankful that I've gotten to know each of you in small ways, and I hope we get to work on more projects in the future! You all are amazing!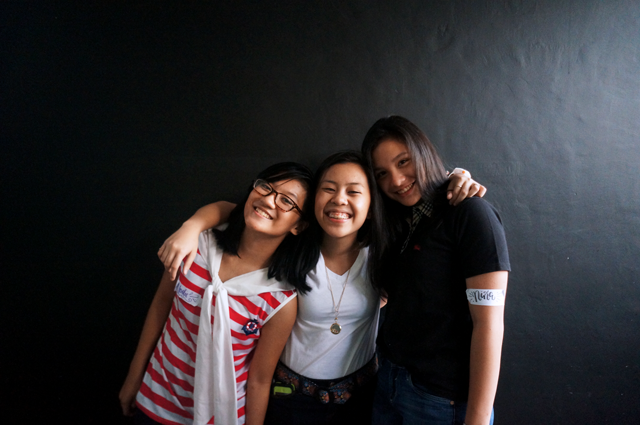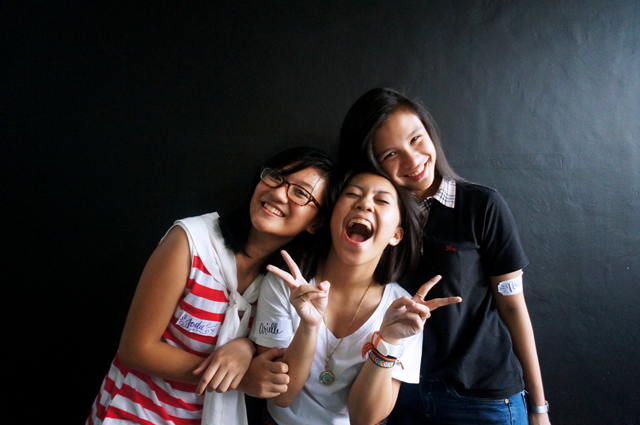 To the girls who were with me when this whole thing started, aka Jodie and Niña, look what we did! We were just blog friends who used to comment on each other's posts, and now, I believe I've made best friends for life. You two are amazing and passionate. I love you both! Here's to more shenanigans planned by us!
I've learned so much throughout this past year, and it has been such an amazing experience! This just goes to show if you've got a dream, a lot of heart, and you put in a lot of hardwork, you're going to get somewhere! I'm extremely proud of how I Know Write MNL has turned out, and I really can't wait to see where this year takes us!