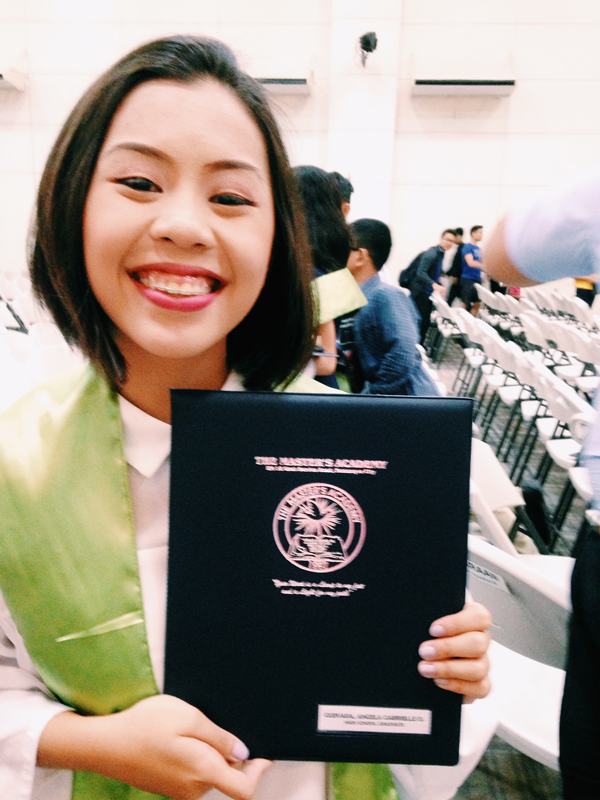 I'm alive! I really am alive!
I'm sorry for being MIA for the past weeks. I've been meaning to write, but so much has happened! (You guys better follow me on Instagram or Twitter, because all of my random updates will be over there! You can also add me on snapchat! @guevarawr! Let's socialiiiiiize!) I recently got to visit Hong Kong, see One Direction live, get accepted as an intern for Young Star, and most importantly: graduate from both high school and homeschooling.
I've been homeschooled since I was in the 3rd Grade. It's been that long ago that I honestly don't remember the exact moment my parents told me, "Hey Arielle, you're going to be homeschooled."
Over the past 8 years, I've had to deal with the same questions over and over again.
"So why are you homeschooled?"
"Isn't homeschooling for rich kids/artistas only?"
"How do you make friends?"
"Do you get to wake up late all the time?" (Update: I get this all the time, and no, I still had to get up at 6AM. Haha!)
I'm here to tell you what I know about homeschooling: it was an experience that changed my life for the better. It taught me how to love learning. It taught me to open my eyes to the world, because it's the best classroom yet.
Homeschooling taught me to speak up. Because you're your only classmate, homeschooling taught me to not be afraid of taking the initiative to make friends. Homeschooling has made me appreciate people, young and old, and listen to each and every one of their stories.
If it weren't for homeschooling, I wouldn't have discovered what I was passionate about: art. Homeschooling has let me explore each of my interests and I'm glad it has led me into the path that God wants me to take.
I really can't believe that 8 years of homeschooling have finally come to an end. I may not be off to college right away, but I'm definitely taking 8 years worth of learning with me on this new journey that I'm taking.
Without a doubt, homeschooling has changed my life. It may not have been easy, but it was definitely worth it. Definitely.