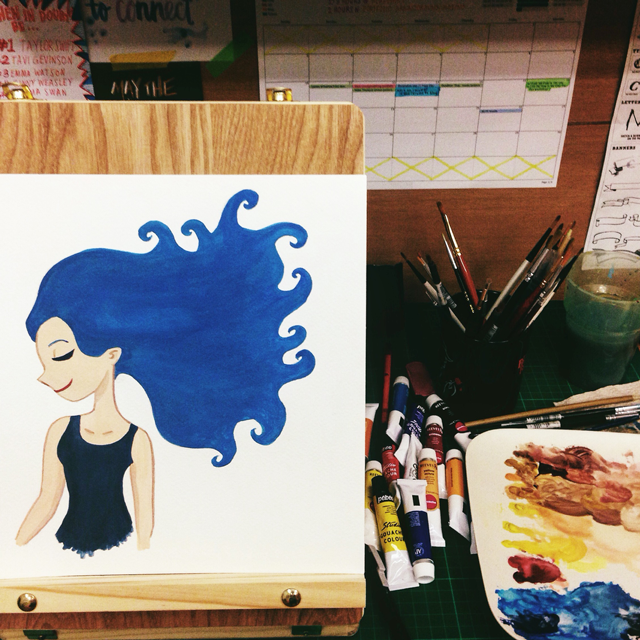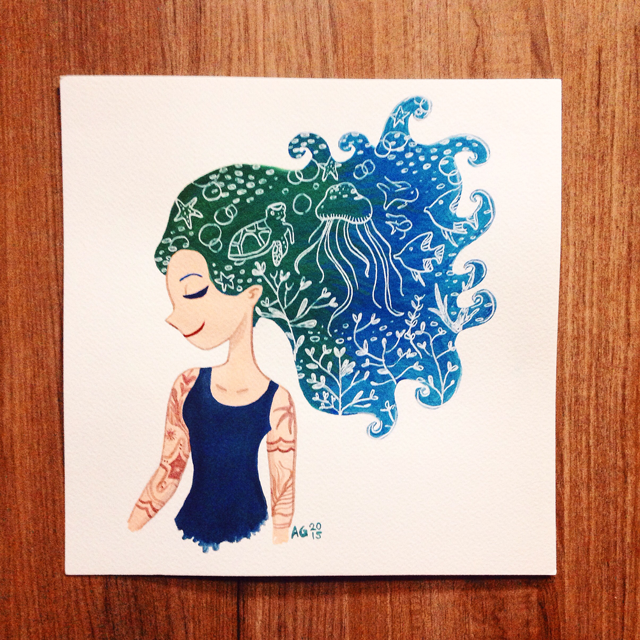 It's been a while since I've worked on any finalized original illustrations. It's always been sketches and fan art. Now that I'm preparing for college, I'm trying to make a conscious effort to create more original works and to actually finish what I make. (Note: Kids, please don't take after my example.)
The first time I tried painting with gouache, it quickly became my favorite kind of paint. I love how you could treat them as watercolors, and layer them like acrylics at the same time. I also love the chalky-matte texture it gives!
Originally I was going to have the solar system painted onto her hair, but the blues turned out more vibrant than I expected and it started to remind me more of the ocean! I then added some ocean-themed tattoos on her skin and used a white Uni Signo pen to add the white details onto her hair!
This piece was so much fun to work on and I can't wait to experiment with gouache some more!